Longitude : 0° 47' W
Latitude : 46° 28' N
Angle : 46.466°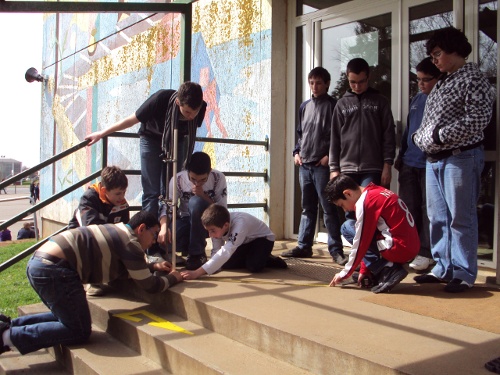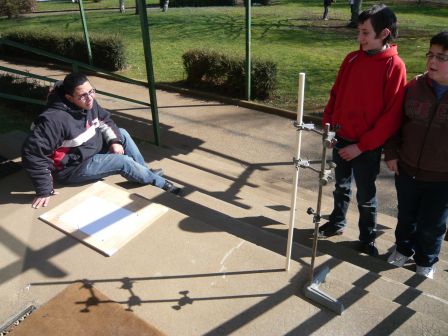 Nous n'étions pas à l'école le jour de l'équinoxe mais des mesures prises avant et après nous ont permis de faire une assez bonne estimation de l'angle au 20 mars. L'angle correspond à la latitude de notre collège.
We were not at school on equinox day but measurements made days before and after allowed us to make quite good estimation of march 20th angle, since it corresponds to our school latitude.